当社は、香港、中国、アジア太平洋地域のブランド/輸入業者/小売業者/バイヤーオフィス、貿易会社やメーカーのクライアントを対象とした、エンドツーエンドのサプライチェーン管理とオペレーションに関係したポジションに注力しています。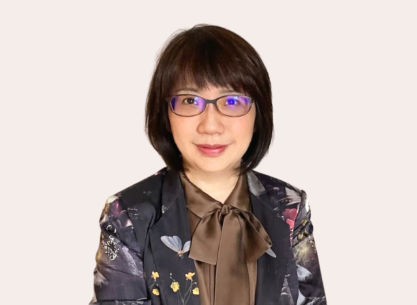 Queenie Chen
Partner, Managing Director
Taipei
Queenie Chen has over 20 years of executive search and Human Resources management experience in Taiwan and China.
Prior to joining Global Sage, Queenie worked for Asia Pulp & Paper as a Vice GM for Global Talent Acquisition and was based in Shanghai for 6 years. She also worked for one of the largest worldwide footwear manufacturers and a networking manufacturer as HR Director.
Before moving to Shanghai, Queenie was Managing Director for Bo Le Associates Taiwan for 10 years, leading the Taiwan business and operations. She mainly focuses on the Consumer Goods, Retail, Telecom, Banking & Finance, and Manufacturing industries, with proven track records in searching for GM- and C-level positions in Taiwan, China, SEA, Australia, and the US.
Specialization
Luxury, Retail & Consumer Goods, Life Sciences & Healthcare, Manufacturing, Supply Chain, Logistics & Sourcing