当社は、クライアントが事業を営む業界のソートリーダーです。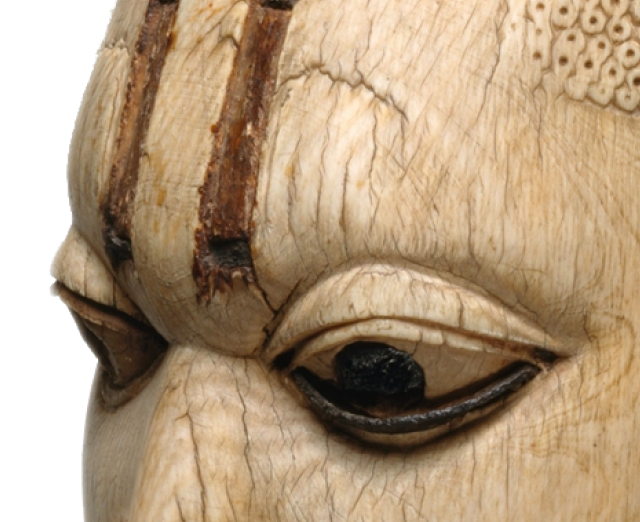 女王の母
皇太后のペンダントマスク
ナイジェリア、16世紀 当社は、事業に影響を与える大きな問題に対処するための、実用的な知見をクライアントに提供しています。
それがデジタルトランスフォーメーションであれ、グローバル化、ESG/グリーンイニシアチブ、ダイバーシティ、公平&インクルージョン、あるいは急速に発展するアジアであれ、中国とアジアに深く根を下ろす当社は、この地域で起きる大きなトレンドを内部の視点でとらえることができます。
Global Sage Expands Financial Services Search Practice in Three Key Regions
Global Sage is expanding its financial services executive search practice with several key hires in London, New York and Shenzhen, China.
CEO Roundtable: New But Not-So-New Trends in Investing
Ten senior executives in the PE, investment and insurance sectors recently joined Global Sage's CEO roundtable discussions and explored two increasingly hot topics that are impacting investments across all sectors: ESG and the Metaverse.
2021 HR Update: Putting People First, a Matter of Urgency
At a recent luncheon event in Hong Kong, Global Sage invited more than 20 Regional HR Leaders from across industries and sought their views on the foremost people issues, and the strategies being adopted to address them. The 3 emerging themes that were covered: People Science, Agile HR and Employee Experience (EX).
Global Sage Announces Strategic Hires
Building on a record year, Global Sage, has announced several strategic hires in Hong Kong, Japan, and Europe/USA, underscoring its commitment to continually invest in building its global leadership team.
ESG Watch: ESG integration accelerates in Asia
A 2021 survey by Macquarie Asset Management indicated that institutional investors all over the world are becoming more and more convinced of the impact that environmental, social and governance (ESG) factors have on their portfolio strategies.  
ESG Watch: Read Our Carbon Emission Policy Statement
Global Sage is committed to making a contribution to addressing the firm's carbon emissions, developing a sustainable business model and setting a plan for carbon removal efforts. 
Faster Forward – Digitize NOW
Although the insurance industry is behind other sectors in terms of digitalization, customer expectations are forcing insurers to transform faster, with talent representing the most important ingredient for success in digital transformation.  
Global Sage expands its U.S. Financial Services practice in Boston and Los Angeles
Global Sage launches a major expansion of its North American search practice with the hiring of a new partner in Boston and the opening of a new office in Los Angeles.
2020 China Asset Management Update: The Door Opens for Foreign Managers
Read interviews with two key players in China investment management, as well as compensation analysis and market share data.
Global Sage Hires Senior Financial Services Recruiter in London
Global Sage hires London-based Simon Barzilay, a recruiter with over 30 years of experience in capital markets and executive search focused on financial services.
2019 China Asset Management Update: Global Firms Continue Buildouts Despite Volatility
Our inaugural report which includes buy-side compensation data for employees at local/JV and WFOE managers, as well as an interview with Louisa Wong about hiring trends and challenges for foreign managers.
Preparing for Disruption: Talent Sourcing In A Rapidly Changing Insurance Market
The Insurance industry faces a period of radical change. Across global markets, new players will emerge while fresh opportunities will be created for existing insurers. Those set to benefit most from these changes are the teams whose hiring strategies now are designed to equip them for the seismic shifts to come.
ぜひGlobal Sageコミュニティに参加してください。
当社のメーリングリストへの登録をご希望の方は、申込みフォームに必要事項を記入してください。最新のホワイトペーパーと最新情報を誰よりも早く受け取ることができます。